Felisa Torres Guadalupe
Specialties: organic hair care, hair, natural hair
CERTIFIED ORGANIC HAIR COLORIST with over 20 yrs experience specializing in personalized color and precision cuts. My mission is to create a healthy relaxing environment enabling the client to continue the presentation of one's positive attributes by providing "Organics Salon System" services. The dedication to the client's well-being will always be, the paramount focus of my professional aspirations to achieve a workable hairstyle. Educating clients on alternative healthier methods to modern styles that have VIVID brilliant natural color.
Organic Color Systems is a high performance range of long-lasting, hair colors containing certified organic extracts and natural ingredients. You can create infinite natural tones and exciting fashion colors.This 100% ammonia-free hair color maintains the hair's essential moisture and protein levels, so the hair is not damaged by the coloring process. As the most natural, organic, vegan and cruelty-free line worldwide, this revolutionary hair color minimizes the use of questionable ingredients while maximizing its overall performance.
Organic Care Systems is a range of shampoos, treatments and conditioners which use the latest natural and certified organic ingredients. The ingredients contained in the Organic Care Systems range have been carefully selected to create products which are both highly effective and gentle to the hair. Plus, they are not manufactured with animal products and they are never tested on animals! The highly advanced formulations are effective on natural, colored or highlighted hair and are the perfect partner to Organic Color and Curl Systems.
Organic Care Systems is capable of dealing with every hair type and is powerful enough to repair hair in a very short time frame. Our products can return the hair back to a healthy state while maintaining the hair's optimum isometric pH balance.
---
Hours, Services, Prices & Book Appointment:
Sunday: 9:00 am - 4:00 pm
Monday: Closed
Tuesday:11:00 am - 7:00 pm
Wednesday:11:00 am - 7:00 pm
Thursday:11:00 am - 7:00 pm
Friday: Closed
Saturday: 9:00 am - 4:00 pm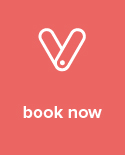 Stylist Location